What does your DNA say about your health?
Do you suspect any genetic pathology?
Are you thinking about having children and you are concerned What diseases can they inherit?
Learn which pathogenic variants your DNA contains so that you can take action with the more accurate genetic testing. We decode the 100% of your DNA and guarantee your privacy.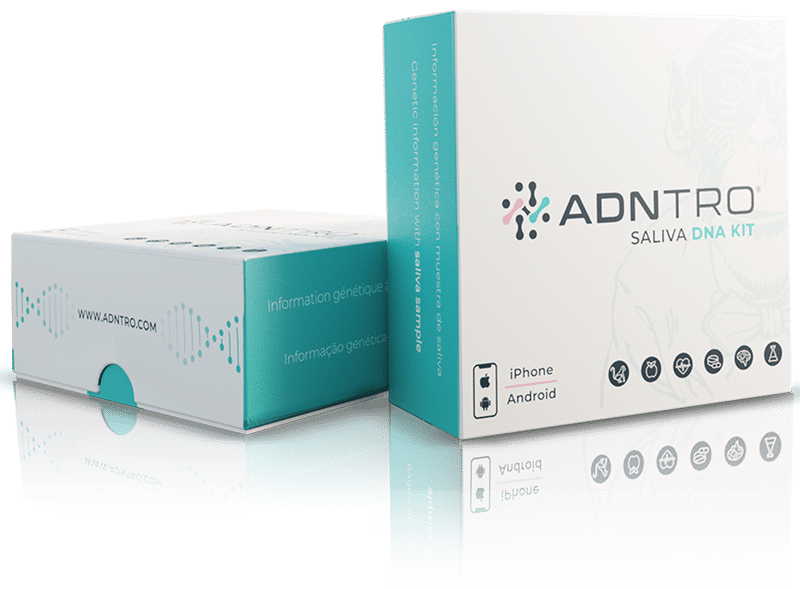 Why have a complete genome done?
Use your information genetics in your favor
Decode ALL your DNA and know pathogenic mutations (diseases)
Get access to all your genomic archives (VCF, BAM, FASTQ)
Learn about your ancestrygenetic mix and genetic personality ("with which you are born")
Personalized suggestions about your nutrition and sport
Decoding the 100% of your DNA
Whole Genome (30x)
ADNTRO
0%
Genotype (23andMe, AncestryDNA)
0%
What is the difference between a genome
of other tests?
Number of genetic markers analyzed
Valid for clinical diagnosis

High coverage and accuracy
Report with quality parameters
Genetic counseling with our genetic team (additional cost)
Clinical pharmacogenetics
Possible dose adjustment with clinical validity
Diseases that can be inherited by your children
We do not sell your data to third parties
We analyzed a large number of common traits and genetic predispositions.
The ADNTRO platform is alive. We update and include new reports periodically.
In addition to the interpretation of the results, we provide you with your files.
Whole Genome
🔹100% DNA sequencing.

🔹23,000 Genes

🔹Access to ADNTRO reports +1 year of updates

🔹Quality report

🔹File delivery detailed
🔹Ready for diagnosis (30x average coverage)
It all starts with a saliva sample
It's very simple! You can do it from home in less than 5 minutes.
What do we deliver with WGS?
Your entire genome will be available for life
"The test that fully exploits the virtues of knowing our genetic code. It is the most complete and reliable test on the market"
Frequently asked questions